Going to bottom of 6th, Spartans up 1 to 0.

Going to bottom of 5th, still 0 to 0.

Going to the bottom of the 4th, still 0 to 0.

After 2 innings. Score is 0 to 0.

Spartans will play in the 3rd place game tomorrow at 11:15am. Final score was 3-11.

After 5 innings - Spartans are down 3-8.

Spartans take the lead 3-2 after 4 innings!

Alexis Finchum hits a screaming double down the line with 2 runners on - score is 2-2 after 3!

Score remains the same after 2 innings.

After 1st inning - Spartans are down 0-2.

There will be a reception for our State Softball team on Sunday June 2nd at 3:00pm in the high school gym. This is open to the public and refreshments will be provided. Come out and help celebrate our softball team and their accomplishments.

State Bound Softball t-shirts that were ordered can be picked up today May 30th from 3:00pm to 4:00pm at the high school or tomorrow from 8:00am to noon at the high school.

State Bound Softball t-shirts order until noon on Wed. May 29th. Shirts picked up late Thurs. afternoon or early Friday to wear them to the game on Friday night. Shirts are $12 a piece. Pay when you pick them up. email
kim.logsdon@olympia.org
or call 309-379-5911 to order.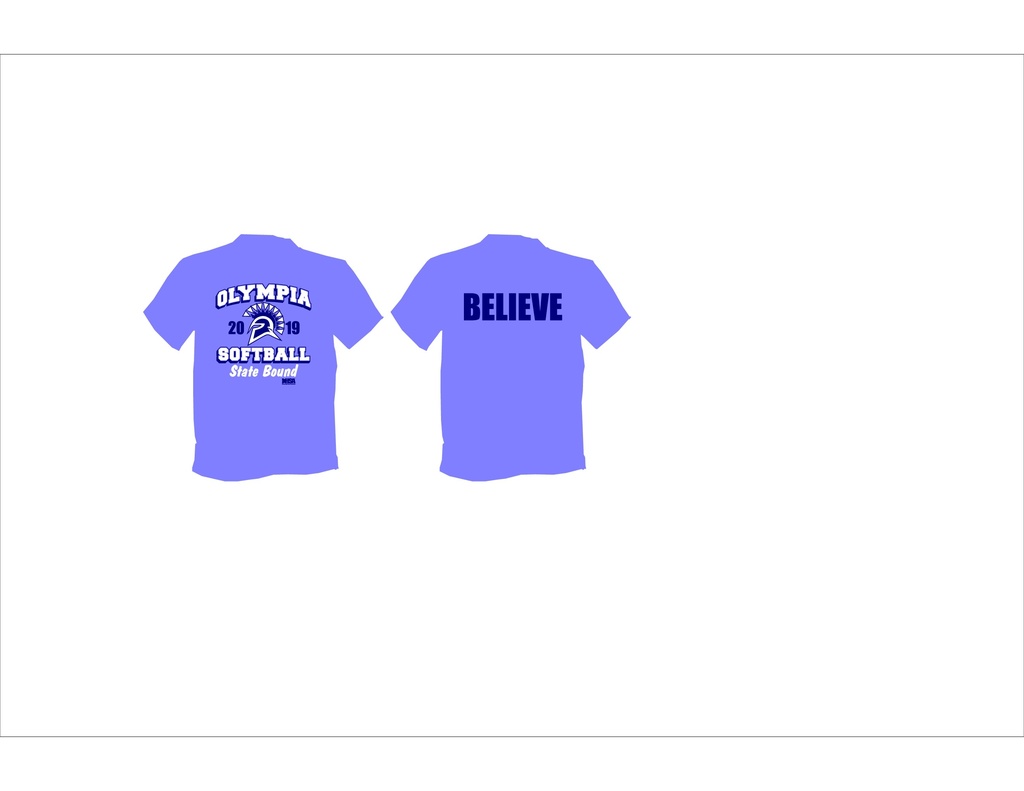 Going to STATE!!!!!. Spartans over Piasa Southwestern 4 to 1 in the Super Sectional. We will play Friday at 5:30pm at Eastside Center in East Peoria.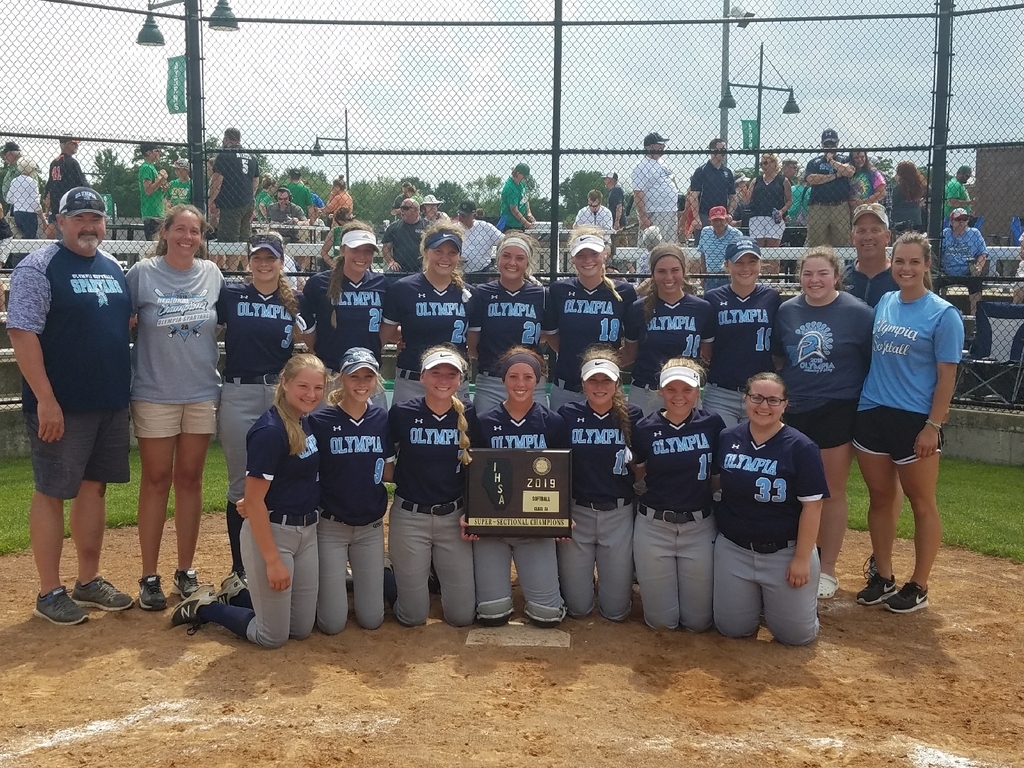 The high school softball super sectional game at Athens on Monday May 27th has been changed to a 1:00pm start.
The season finale race for the Spartans' 4x800 meter relay resulted in an outstanding 4th place finish in the IHSA Class 2A State Finals! They ran 8:07.38 and the foursome included Owen Dare(fr), Logan Wheeler(soph), Parker Kistner (jr), and Dylan Bennet (fr). Great job guys!!!!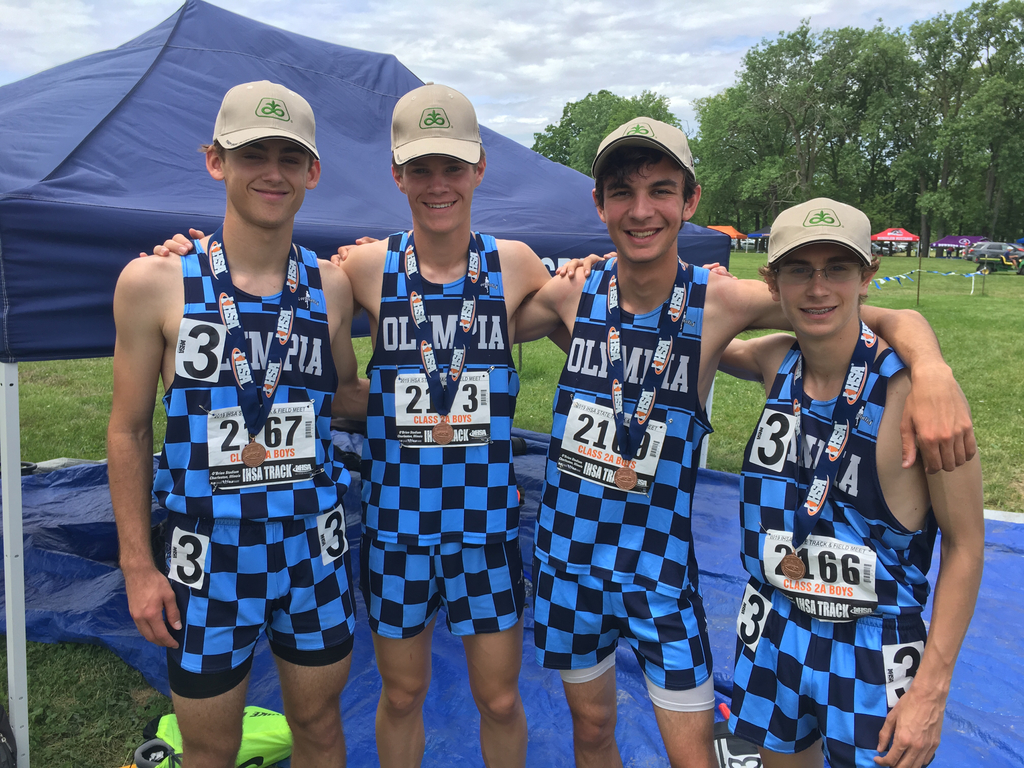 Sectional Champs!!!! 6 to 0 over Unity. Spartans advance to the Super Sectional on Monday at 11:00am at Athens vs. Piasa Southwestern. Go Spartans!!!!!!!!!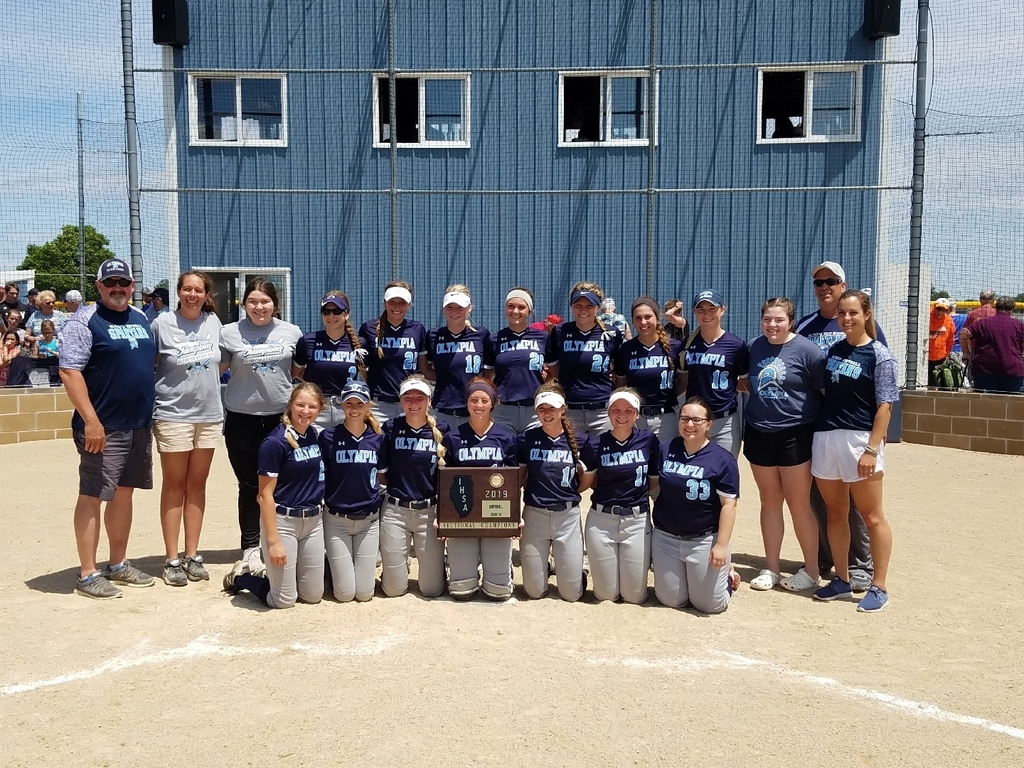 Great job Olympia 3200 M relay (Owen Dare, Logan Wheeler, Parker Kistner, Dylan Bennet) for winning their heat in the IHSA Class 2A prelims today and advancing to the state finals tomorrow at EIU in Charleston. They will run at 11:15. Charlie Kistner will run the finals of the 3200 meter run at 12:25 tomorrow. Good luck guys!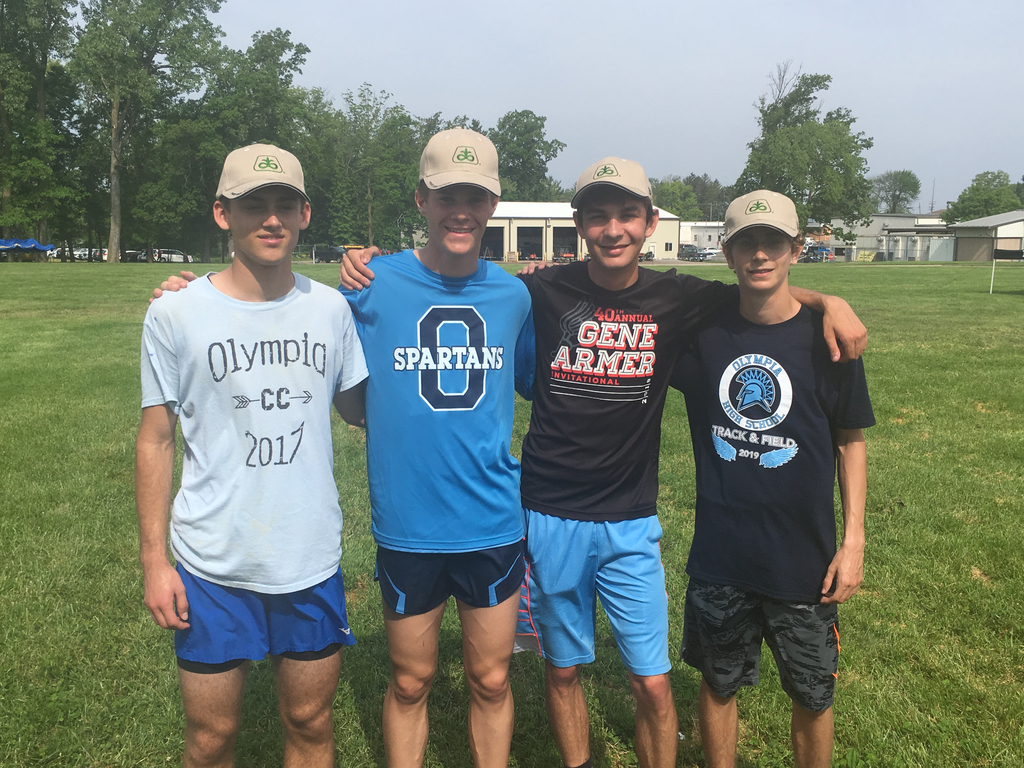 6th Grade had a great time at Funks Grove!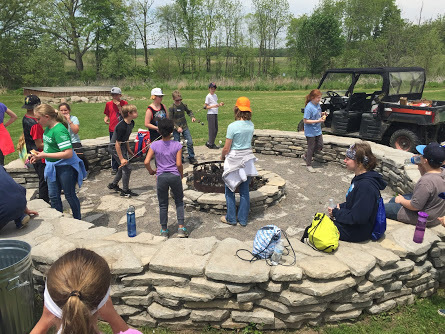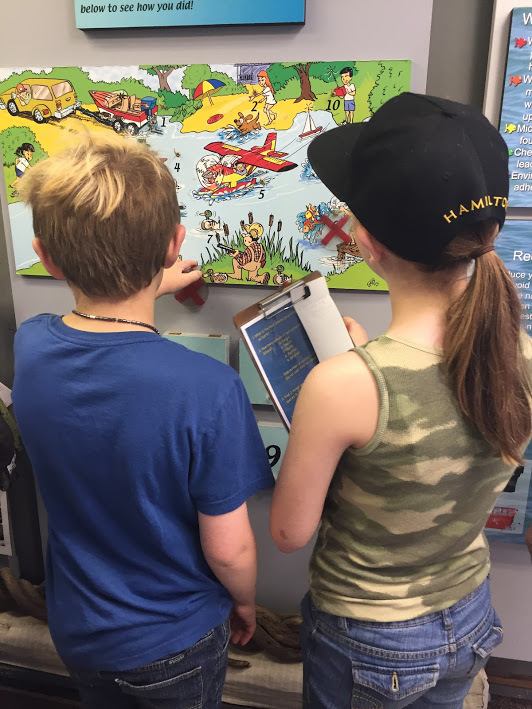 Olympia Spartans WIN! 4-2!